Reliable Info to Help You...
Choose Great Motorcycle Gear...
And Really Enjoy Your Ride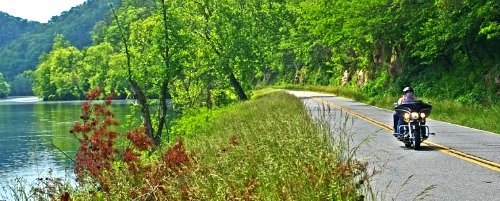 Whether you're new to the road or have been riding for years, your choice of motorcycle gear really impacts your riding experience.
And if you've been surfing the Web to find the gear you need -- gear that suits you best -- you can rest easy...
You've come to the right place to find what you need.  
You can't underestimate your need for comfort and protection when you ride.  That's why we're very serious about helping you to zero-in on the right gear for you.
We give you reliable, practical information and answers to help you select gear and accessories that are...
• Best for you and your riding style…
• Best for your motorcycle…
You'll also find lots of tips and techniques to master adverse road and weather conditions.  
Here's info you can use to ride more safely, skillfully and comfortably…to enjoy your riding experiences to the fullest.
Among the wealth of information throughout the website…here are a few of the most important pieces of riding gear and popular topics visitors like you are looking for…







And there's plenty more...just click on the table of contents near the top of the page to find what you need... 
---
---
Let's stay in touch…
Get your free subscription to...

"Savvy Motorcyclist E-zine"
And you'll also receive your free copies of...
"The 11 Best Motorcycle Travel and Trip Planning Websites on the Internet"

...plus the DOT's 8-page brochure titled

"Motorcycle Safety and Driving Tips"

These great resources will help you to ride better, plan your trips, enjoy the best motorcycle roads and get the most out of motorcycle riding…
Just enter your email address here then SUBSCRIBE...
---
---
Copyright