Looking for Unique Motorcycle Rides in NJ?
.....
Go to Mettler Cemetery in Sussex County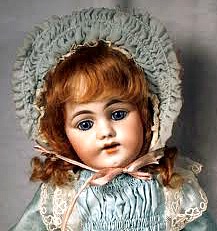 Your list of unique motorcycle rides in NJ should include traveling to Mettler Cemetery in Sussex County.
This is where many people are compelled to visit and pay their respects to a young girl who was buried here more than 150 years ago.
I'd passed this well-kept little piece of land tucked away in northern New Jersey many times when enjoying the twists and turns along Old Mine Road as it runs the length of Delaware Water Gap National Recreation Area.  
One day I decided to stop and take a closer look at the cemetery. And that's when I became intrigued with a single, isolated grave and the child buried there.
I'll explain…
It was Memorial Day weekend and American flags marked the graves of soldiers buried here.
I was surprised to see not only graves of brave men who'd fought in World War I and II, but those of Revolutionary War and Civil War veterans.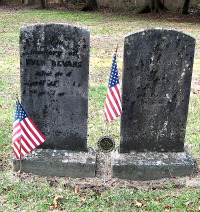 A family plot for two prominent families
Nearly 200 years ago two prominent families who owned this and the surrounding property carved their own private cemetery into the dense woods for themselves and close friends.
Today, Mettler Cemetery Association maintains the grounds.
For the most part, descendents today can trace the lineage of each person buried here back to their own direct and distant relatives and to intimate family acquaintances.
That is, each person buried here except one.
As I walked to the rear of the cemetery during my first visit, I noticed a small solitary headstone.
It was in a far corner only a few feet from the tree-line separating the trimmed grass from the tangled woods.
Like a stranger who feels too shy or out of place to mingle with others at a gathering, this grave sits by itself off to one side in the back.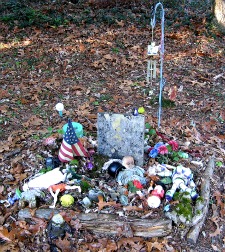 A single grave is covered with toys and trinkets
As I drew closer, I could see that -- over time -- visitors had festooned this grave with an assortment of children's toys, dolls and various trinkets.
Many items appeared as if they'd lain here for years.
A small wind chime next to the headstone jingled quietly in the breeze.
Someone had left a personal, handwritten letter sealed in a plastic bag.
Water had seeped onto the paper, causing the ink to run.
But from the little I could read, I discerned the author was speaking directly to the departed soul of a young girl -- apparently the young girl buried here.
Time and harsh weather had virtually obliterated the name, age and any other inscriptions carved into the headstone, therefore I couldn't glean information from that potential source.
My "discovery" raised many questions in my mind about the identity, life and death of the grave's occupant.
I also wanted to know the origin of the mementos left here.
So I began searching for answers.
Many people are drawn to this grave
I learned, in spite of its isolation, this grave has drawn visitors for many years to Mettler Cemetery.
People have heard about it through word of mouth and from occasional newspaper articles.
Speculative tales flourish about a young girl buried here and the circumstances surrounding her death and her subsequent "following."
One account says a horse-drawn wagon careened out of control and killed the girl right on Old Mine Road.
Another says the young girl became ill and died while traveling through the area with a wagon train.
Another says a band of gypsies kidnapped and killed the girl then dumped her body in a field.
And still another says children at a local elementary school figuratively "adopted" the dead child sometime during the late 1990s then left personal letters and gifts atop her grave.
All the stories and folklore were strong on sensation but weak on facts.
And, actually, no one could even confirm to me that a young girl was buried in this grave, let alone provide her name, age and details of her life or death.
Finally, I had the good fortune to contact Patricia Haggarty Frato, historian of Sandyston Township where Mettler Cemetery is located.
Patte, a lifelong Sandyston resident, is very sensitive to the feelings and privacy of the families that established Mettler Cemetery and of the descendants of all buried there.
She is totally immersed in the history of this section of northern New Jersey and is expert at researching and interpreting historical information, especially genealogical facts and minute details.
I learn the girl's identity
She informed me that the name of the young girl in question in Mettler Cemetery is Mary Ann Perigo who died before the Civil War.
When the child's gravestone was still legible, it read: Mary Ann, daughter of Thomas and Clarissa Perigo, died April 11, 1856, aged 14 years, 7 months and 2 days.
By combining her own wealth of historical information with information acquired through personal interviews and records generated by the United States Census Bureau and local churches and cemeteries, Patte pieced together the following details concerning Mary Ann, her grave, her family and how they lived.
In addition to her parents Thomas and Clarissa, Mary Ann's immediate family included brothers John and Thomas and a sister Nancy Jane.
Other relatives lived throughout New Jersey's Sussex County.
Mary Ann's father and brothers worked primarily as itinerant farm laborers and her mother was a housekeeper.
As such, the family moved from town to town and farm to farm to make a living.
Typically, in addition to paying their wages, a landowner would provide housing for laborers like the Perigo family while they farmed the landowner's crops, tended livestock and otherwise maintained the property.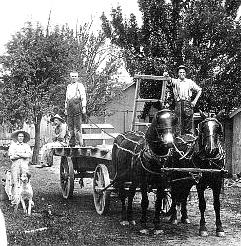 A reason why she is buried here
When Mary Ann died at the age of 14 in 1856, it is very possible the Perigo family was employed by and living under the roof of a landowner closely connected to one or more of the families associated with the Mettler Cemetery.
As a caring gesture, the property owners suggested that Mary Ann be laid to rest in their family cemetery.
And her parents placed Mary Ann in an inconspicuous, somewhat removed section.
What caused Mary Ann's death?
Historic records don't offer any clues.
Life was tough in those days.
She could have been killed in an accident or died from an infection such as blood poison or from any number of diseases.
After she died, her sister, brothers, parents and other descendents lived on for many years in and around Sussex County.
It is unclear if Mary Ann's parents or another close relative provided her tombstone and when it first appeared.
Certainly someone who loved and wanted Mary Ann remembered had the stone engraved and placed on her grave.
Possibly the person who did it was well aware no other members of the young girl's family could ever be buried near her.
Indeed, Mary Ann's parents, Thomas and Clarissa, were buried apart from their daughter in another cemetery in another Sussex County town.
Who started leaving mementos?
It is also difficult to know who began leaving mementos on Mary Ann's grave and for what reason.
None of the letters placed there provide such information.
The Perigo family name can still be found in Sussex County.
Perhaps one or more distant relatives visited the cemetery to pay their respects and were the first to leave personal letters and tokens of caring on the grave.
Perhaps their actions moved others to leave their own remembrances.
And so the practice began and it continues today.
It is touching that people are drawn to a remote cemetery to connect with and pay their respects to a young girl who died an untimely death more than 150 years ago; a young girl probably unknown and unrelated to virtually all who visit her grave.
I'm sure Mary Ann and her parents would have been amazed to know she'd gain such a following and so many people would want to know about her.
* * *
Ride with me to the Mettler Cemetery and visit the grave of
Mary Ann Perigio... 
Epilogue
On June 3, 2012, approximately five years after this article first appeared in BackRoads magazine and 156 years since this little girl's death, Sandyston Township Historical Society dedicated a new gravestone that they placed next to Mary Ann's original but badly weathered stone in Mettler Cemetery.
The new stone reads: Mary Ann Perigo; Beloved daughter of Clarissa and Thomas Perigo; Died: April 11, 1856; Aged: 14 yrs, 7 mo, 2 da.
---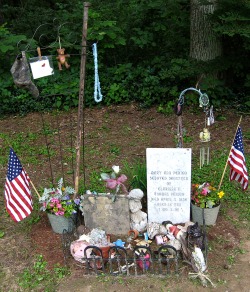 If you'd like to help preserve the little piece of history and Americana represented by Mettler Cemetery, contact the Mettler Cemetery Association, C/O Sandyston Township Historian, 133 Route 645, Sandyston, NJ 07826.
You can also contact Sandyston Historian Patricia (Haggarty) Frato via the Sandyston website at www.sandystontownship.com then click on "History"; or contact Ms Frato directly via her email address: pattefrato@embarqmail.com 
---
---
Do You Enjoy Motorcycle Stories?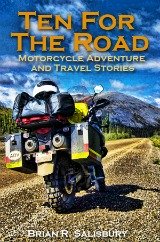 You can find a nice variety of motorcycle travel, adventure and riding stories in my "Ten for the Road" series of books.
Click here to zero-in on three collections of motorcycle stories for your reading pleasure…
---
Tell Us Your Motorcycle Riding Story
Share with us your motorcycle story -- or stories -- about a terrific ride, great destination or lessons learned...

---
Return from Motorcycle Rides in NJ
---
Let's stay in touch!
Get your free subscription to..."Savvy Motorcyclist E-zine"
And you'll also receive your free copies of..."The 10 Best Motorcycle Travel and Trip Planning Websites on the Internet" ... plus the Motorcycle Safety Foundation's 58-page Motorcycle Operator's Manual.
These great resources will help you to ride better, plan your trips, enjoy the best motorcycle roads and get the most out of motorcycle riding.

Custom Search