Motorcycle stories about terrific rides, great destinations, lessons learned...
Please read on...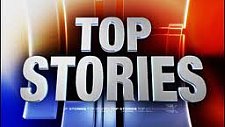 Motorcycle stories you'll find here cover many topics including rides I've taken, interesting destinations and lessons I've learned that may help you, too...
Take a look...
My trip to Alaska lasted seven weeks and covered 10,000 miles. I traveled through Alaska on the Alcan Highway.  I also flew and hiked above the Arctic Circle. It was the trip of a lifetime.
Visit Arizona's Petrified Forest with me.  Here the trees have been turned to stone and you're surrounded by sand and earth streaked with vibrant colors.
When heading to Death Valley, I "discovered" the Amargosa Opera House...a cool artistic oasis thriving in desert's scorching heat.

In 1968, Martha Becket became this unique theater's creator, driving force and savior. Here's the story...
Bannerman Castle was once an arsenal that held military weapons, equipment and explosives.

This huge, deserted edifice resembles a misplaced chess piece standing in the Hudson River. Here's its story…
Italy's Amalfi coast is famous for its food, stunning landscapes and turquoise sea.

For motorcycle riders, a great attraction is Amalfi Drive, one of the world's most beautiful coastal highways. Ride it with me…
Mettler Cemetery seems like most rural cemeteries. But it's not. For no clear reason, a young girl buried here draws people compelled to pay their respects 150+ years after she died.

Here's her story...and a video visit to her solitary place...
The site of the world famous Woodstock Music Festival that took place in the small town of Bethel should be on any list of great motorcycle rides in New York. Long after I'd experienced this event, I returned to the vast green field where it all happened. 
The people you ride with can spell the difference between a fun trip and a tedious -- perhaps unsafe -- experience.  

Here's my two-cent's worth of info to help you choose compatible traveling partners...
Million Dollar Highway is a scenic high-mountain road and an curvy motorcycle ride.  It connects connecting the old mining towns of Durango, Silverton, Ouray and Ridgeway. It's perhaps the best Colorado motorcycle ride. 

Old Mine Road is a winding thread connecting the Delaware River valley's beauty and history. For me, it ranks among my the best motorcycle roads in New Jersey. 

But, much of what you see along this track was going to disappear under nearly 200 feet of water.
What's in a Story?
I'm sure you know that even short motorcycle trips -- as well as extensive journeys -- can generate a wealth of riding experiences, observations and learning opportunities.
My key objective when writing motorcycle stories and my own road-tales is to give you enjoyable reading.
It's even better if I can pass along info you can use to sharpen your riding skills and increase your riding enjoyment or help you to travel more safely and comfortably.
And maybe I can put you onto places you'd like to check out.
You May Have Read My Articles Elsewhere
Many of my motorcycle stories and travel articles have appeared in "Backroads" motorcycle touring magazine, and "Motorcycle Consumer News."
Some were published in my "Suite101.com" Internet motorcycle touring and travel column.
They describe all sorts of incidents and encounters I've experienced during many years of two-wheel travel.
And I'm still adding to the list.
Read on…and enjoy…
---
Tell Us Your Motorcycle Riding Story
Share with us your motorcycle story -- or stories -- about a terrific ride, great destination or lessons learned...

What Other Visitors Have Said
Click below to see contributions from other visitors to this page...

Meeting George Brough. Not rated yet
I used to be a lift (elevator) engineer. It was a bit of an up and down job, so eventually I gave it up. However, when I was still in that line of …
Cambodian trails in the Monsoon season! Not rated yet
I was traveling with a few friends across Southeast Asia during the wet season and we were getting a bit sick of the rains putting a downer on everything …
---
Return from Motorcycle Stories to the homepage for Motorcycle Gear and Riding Info
---
Let's stay in touch!
Get your free subscription to..."Savvy Motorcyclist E-zine"
And you'll also receive your free copies of..."The 10 Best Motorcycle Travel and Trip Planning Websites on the Internet" ... plus the Motorcycle Safety Foundation's 58-page Motorcycle Operator's Manual.
These great resources will help you to ride better, plan your trips, enjoy the best motorcycle roads and get the most out of motorcycle riding.

Custom Search