Great info for great riding

Unique Motorcycle gifts…more holiday goodies for you and your pals
Here are few more a unique motorcycle gift ideas for your consideration...

...goodies that you and your riding pals would enjoy giving or receiving.

Check these out...
Deerskin motorcycle riding gloves…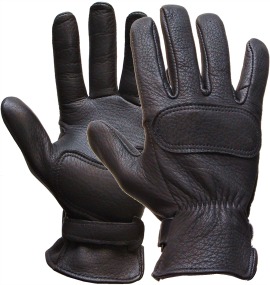 You have many choices when it comes to motorcycle riding gloves.

My choice for everyday gloves are these DeerTours deerskin gloves from Lee Parks Design.

In addition to feeling great when you pull them on, they provide outstanding protection.

Click here to zero-in on your own pair of these outstanding deerskin motorcycle gloves…
---
Go Cruise 2 motorcycle cruise control…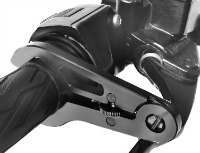 This quality-made motorcycle cruise control fits easily onto your motorcycle's accelerator twist grip.

You can get one in black or silver...

The main reason I use this device is to avoid developing sore muscles in my back and shoulder during long rides.

It enables me to maintain my speed when I occasionally take my hand off the accelerator to stretch a bit.

Click here to learn more about the Go Cruise 2 cruise control…
---
Kryptonite R4 Combination Cable Lock...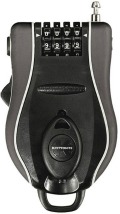 I rely on this strong, compact and simple cable lock to secure my helmet to my motorcycle.

You can come up with all sorts of uses for such a lock.

I keep one attached and tucked away on my motorcycle all the time.

It's most useful to me when I leave the motorcycle and helmet for a short while or when I just want to prevent my helmet from falling off the parked motorcycle's seat.

The three-foot-long cable pulls out and reels in like a tape measure.

I like it because it doesn't open with a key. I can release the cable by dialing in a short combination.

Just one more key I don't have to carry or search for...

Click here to take a look at the Kryptonite R4 Combination Cable Lock…
---
Alpinestars Web Gore-Tex motorcycle boots…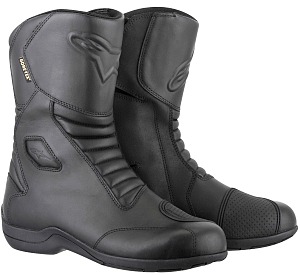 These are my everyday riding boots.

I got them recently to replace a pair of Alpinestars that had held up quite well for nearly 15 years.

They have all the features I like in boots I use for long distance touring and everyday commuting.

They keep me dry when riding in wet weather.

They're comfortable all day long and provide good protection.

Click here to get more info about these Alpinestars Web Gore-Tex motorcycle boots…
---
Cool Product…Dynaplug Tubeless Tire Repair Tools

The entire line of Dynaplug tire repair tools give you a quick and reliable solution to plugging punctures in your motorcycle's tubeless tires.

They're compact, easy to use and work great in emergencies. And what flat tire isn't an emergency?

They're all made in the USA.

Click here to learn more…
---
Blatant self promotion...Books by Brian Salisbury
Please join me on my trips to popular destinations and rides down roads less traveled...
I recently launched a three-book series containing motorcycle travel and adventure stories and observations drawn from my jaunts throughout the United States and Canada.
Click here for a complete description of these books along with the road tales they contain...
Or click on any of the following book covers to go directly to them at Amazon…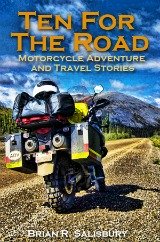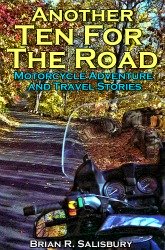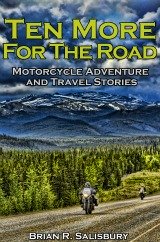 Here's another...

I've taken all the information in my website describing riding techniques for dangerous situations and added to it in the book "High Risk Motorcycle Riding."

Here's information you can put to good use to ride smart and well prepared when you're on the road and the going gets tough.

Click here for a complete description of this book along with the high risk riding tips it contains for riding at night, in the rain, in cold weather and across long distances...and more...

Or click on the following book cover to go directly to the book at Amazon…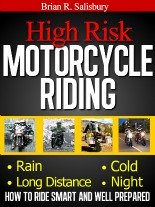 ---
For more information…
For a wealth of information to help you…
• Ride more safely and comfortably…
• Select gear that best suits you, your motorcycle and riding style…
• Get the most enjoyment every time you ride…
Or if you'd like a free subscription to Savvy Motorcyclist E-zine…
Visit my website at...
www.Motorcycle-Gear-and-Riding-Info.com

---
Copyright 2014 and Ever After
Motorcycle-Gear-and-Riding-Info.com
---